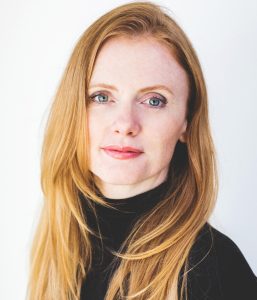 I live in the beautiful West Country with my husband and two daughters. It took me a little while to settle on copywriting (having dabbled in teaching, publishing, digital marketing and, for one bizarre six-month period, nursing) as a career but, as soon as I did, I felt like I was home. Having been raised by an accomplished copywriter and a primary school teacher, my three sisters and I were brought up in a home permeated with a love of words and language.
When I started my freelance copywriting company after my first child was born, I was thrown into working with companies and brands of all shapes and sizes. But a trend quickly emerged: I was getting a lot of repeat work through agencies representing high-street and designer fashion brands. Regular seasonal drops and clockwork capsule collections meant that my skills and understanding of each company's brand were in hot demand. And while I enjoyed working for the agencies which hired me, I knew I wanted to build something of my own for the future.
So the seeds for Siblinc were sown, and we formally launched in January 2013. As Silvia Lowe mentions in her blog, we're the only copywriting agency in the whole world that specialises in fashion product copy and we're proud to have dominated this fascinating and ever-changing niche. We've built quite the little empire and so far we've achieved more than we could have hoped for. It's amazing to be able to work with my sister and we regularly prove the point that family-built businesses are by far the best.
As well as co-helming the Siblinc ship, I've published two books: a manual for raising two children under the age of two and another for building a business as a parent of young children.