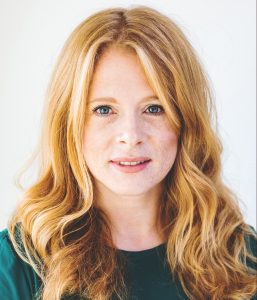 My career background is in marketing and PR so I have always had a strong connection with how to use words in a persuasive and compelling way, a firm grip on how the overall marketing mix can be used to enhance a brand and the role that copywriting plays in that process. My career has taken me to various places across the UK but I relocated to Cornwall back in 2010 and have lived in Perranporth with my husband and son ever since.
I love living in Perranporth and having its spectacular three-mile-long beach on my doorstep: a little piece of heaven to escape to when life gets a little crazy!
Over the years I have worked with brands that throw a large proportion of their marketing budgets at making something look good but with very little regard or budget to making it sound good. Good design is meaningless without good words and it staggers me that some brands are prepared to take this risk, even to this day.
That said, the rise of online shopping and the fierce competition amongst e-tailers is now so strong that brands simply cannot afford to treat copywriting as an afterthought. Consumers have high expectations these days and you can quickly put them off buying from you simply by not giving them faith in your ability to deliver a service. Product descriptions are a perfect example of this; they have the power to make or break a brand. We know from our own research that the lack of a product description, or a description containing just one single error, has the power to put off a large proportion of consumers from making a purchase.
The world of product descriptions gets me fired up for a whole host of reasons but mostly because while I am a service provider to the fashion industry, I am also a consumer. I love online shopping for clothes; I much prefer it to traipsing around shops in the wind and rain, queuing for changing rooms and cash tills. I love the convenience and luxury of ordering from my sofa and, while photos and reviews are important, I always rely on a product description to make me hit 'add to cart'. I want to know what the fabric feels like, what the fit is like and what I could style a particular piece with: this is all information that can be lost in the online shopping process so without a product description, I am extremely unlikely to make a purchase.
Because the ecommerce market is so staggeringly large and competitive these days, product copy is now such a priority for fashion brands. Specialising in product descriptions was not only a good business decision for us, it was a well-timed one, too. We are currently the only fashion product copywriting agency in the world, which has put us in a strong market position. Specialising in product copy has enabled us to build and grow Siblinc over the years from its infancy in 2013 through to today. We get to write for some of the world's most well-known brands, from high street shops through to high-end fashion houses.
I get such a kick out of watching our business thrive and I'm lucky to be in a position where I'm genuinely excited to go to work every day. I believe what my sister Celia Anderson and I are achieving as a south-west business is pretty rare, too. Very few UK businesses with our client portfolio and global reach would find themselves on a beach in their lunch break, so for that I am also thankful!