I've been copywriting for nearly six years, having had my first taste back in early 2012 when I started freelancing for a fashion copywriting agency after completing a degree in BA (Hons) Fashion Journalism in London. I was really fortunate that my first few projects included writing product descriptions, press releases and blog posts for national high-street brands as well as local independent businesses – straight away I was hooked!
Fast forward five-and-a-bit years and I'm lucky to have gained experience working both freelance and in-house on a wide range of projects in a wide range of sectors including fashion, beauty, travel, finance and education. After working as an assistant manager of copywriting for a major home furnishings retailer for two years in London, I moved back to the North East and rejoined the world of freelance copywriting in April 2016. And I'm so glad I did!
Writing copy is exciting because no two projects are ever the same. I can be penning juicy descriptions for shoes and handbags one minute, and travel tips and recommendations the next. Every client, job and tone of voice differs and though challenging, it's an adventure having a varied workload and knowing that every day at work is going to teach you something new. Getting stuck into so many different subjects regularly is rewarding on so many levels!
Product descriptions are one of my favourite things to work on as you're speaking to the customer directly about the products they're thinking about buying.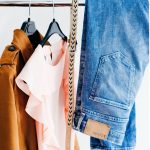 Knowing that the right words can make such a difference to a sale is hugely motivating, and usually product descriptions are friendly, optimistic and informative in tone. To me, fashion and travel are my favourite things to write about, but I relish a challenge and variety so it's always fun to mix things up! I've written about carpets, mobility scooters and slurry pits on occasions, so there really is a wealth of industries out there now understanding the importance of powerful copy.
I've been working with Siblinc for a while now and every project I work on with them has been a great experience. Celia and Silvia are exceptionally lovely, approachable and supportive, not to mention they're super hardworking and boy do they know their stuff! It's therefore hugely motivating and inspiring working under them, and the briefs they provide us writers are always clear, concise and effective because they understand their clients' needs so well. I always jump at the chance to work with Siblinc!