Writing product descriptions: a critical part of the customer journey
Sometimes a little bit of research emerges which makes us beam from ear to ear. Which makes us realise we're living our dream job with the added bonus of delivering extremely valuable content where it's needed most. 
Yes, we're signed-up product description copywriting geeks but now the good folk at Clutch.co have confirmed we're far from alone. Clutch surveyed 1,000 modern consumers who confirmed that product descriptions, images and peer reviews are their top three must-haves for a great shopping experience. Each participant had completed an online purchase within the previous week. So it's safe to say that these hardened online shopping mavens know what they're talking about. 
And of this holy trinity of content types, which holds the top spot? You've guessed it.
It's the not-so-humble product description.
Writing product descriptions and giving your customer all of the product information will not only increase sales, it'll also bring down your customer returns.
As our own ecommerce research has proven over and over again, customers are looking for as much detail as you can cram into a relatively small shop window. With the rise and rise of online shopping, picking a garment up, feeling the quality, inspecting its finer details and trying it on with other items in the shop is an experience that was temporarily relegated to shopping trips of yore.
But as ecommerce evolves and matures, we can effectively recreate this element of the customer journey so that online shopping can continue to comfortably rival – if not better – the physical shopping trip.
Invest in writing product descriptions and you'll enjoy better page ranks, increased sales and reduced returns.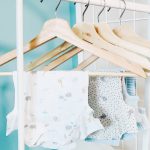 As a modern ecommerce business, the onus is on you to make sure you're giving your customers what they want. By delivering great product copy, professional images and some genuine customer reviews, you'll be leaps and bounds ahead of the competition. But it's more than just giving the people what they want:Invest in writing product descriptions and you'll enjoy better page ranks, increased sales and reduced returns.
It all translates to a far healthier bottom line.
Are you doing it right?
You could agonise over writing product descriptions for hours, scrutinising them for errors, making sure they contain all the critical components, ensuring they have a consistent tone of voice that reflects your company's ethos and personality, checking whether they are likely to get you into any legal pickles (especially regarding fabric composition) and whether they're effectively cross-selling any matchy-matchy apparel for profit-boosting bonuses.
Or you could send your product copy through the comprehensive Siblinc copy auditing process.
We'll comb through and create a full report so you know where you're getting it right with writing product descriptions and where your product copy is letting you down. We'll even send you a couple of sample descriptions and some tone of voice pointers for added inspiration.
Get in touch today to start the ball rolling.