As a dedicated product description agency for UK fashion brands, we know how to carefully balance tone of voice while keeping those search engines happy, too. 
When it comes to writing product descriptions that sell, retailers know better than anyone that product copy has been an essential feature of SEO. It's been key to sales success (or failure), ever since the dawn of ecommerce changed the world of retail forever. Come to think of it, they were around way before that if you're long enough in the tooth to recall mail-order catalogues like Littlewoods and Grattan – remember them? Different planet!
We've run our product description agency in the UK since 2013 and much has changed in that time.
What's interesting, though, is how online product descriptions have evolved and become more sophisticated over time. Competition out there on the globally connected web grows exponentially, year on year. Only businesses that understand the way customer behaviour is changing appreciate that product copy has to adapt with it. They're the ones who've kept ahead of the curve and seen their profits continue to rise.
The thing is, consumer behaviour has changed dramatically over the past few years. Consumers have become savvier and the infinite possibilities of online shopping have made it easier than ever NOT to purchase and just keep on browsing.
So it all comes down to how effective your product copy is.
When working with a product description agency, retailers know that having engaging and unique content on each product page does so much more than simply describing a product. It's all about optimisation – ignore the rules of the SEO game at your peril! Product copy is now bursting with cleverly sourced and adapted keywords and phrases. It's a race to secure the all-important top places on the search engine research/shopping pages.
Keywords count for a lot, that we can all agree on. But here's the thing… the reality is that Google's search algorithms have become more and more sophisticated and the only way to keep your products visible is to follow the new 'rules'. Mere keywords used to do the trick but today's Google knows how to identify high-quality content, leaving poorly written copy (especially copy that's over-stuffed with keywords) lingering at the bottom of the rankings.
Clearly, to satisfy Google's more complex search criteria and ensure the best possible results for your business, product descriptions that sell your products need to be more flawlessly produced than ever before.
Here are some quick-fire tips to help you win the SEO game:
Only businesses that understand the way customer behaviour is changing appreciate that product copy has to adapt with it. They're the ones who've kept ahead of the curve and seen their profits continue to rise.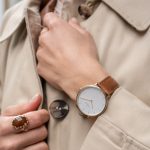 1. Use a keyword tool
Since keywords are still vital (it's over-use which is the problem), make sure you identify the right keywords for your product and then use them strategically. We recommend using a keyword tool such as Moz Keyword Explorer to help you narrow down the right words for maximum effect.
2. Use long-tail keywords
While we said that over-doing the keywords in a product description is counterproductive, finding the right long-tail keywords for your product will pay dividends. By this, we mean more detailed phrases. For example, if someone is looking for a particular type of moisturiser, they won't merely search for 'moisturiser'. They'll type something like 'coconut oil moisturiser for sensitive skin'. Buyers who search for more specific items tend to have a higher intent to purchase. They've been shown to generate higher conversion rates, hence the importance of these long-tail keywords.
3. Avoid duplicate content
When you're pushed for time, it's mighty tempting to cut and paste information from manufacturers, suppliers or even from other copy for similar products on your own site. Avoid this at all costs. Such duplication causes huge problems for your SEO and your rankings will plummet. Ensure each item has its own product description, including a unique and descriptive title. Original content pays huge dividends.
4. Write for buyers, not for SEO
This is an easy mistake to make, especially when the race to the top of the search rankings will make or break your business. Google's algorithms are looking for 'usability', so if you tick all the boxes for your target customers, so you will for SEO purposes. You need to ask yourself a few questions when you're writing your product descriptions: Is this helpful? Does it tell them what they need to know? Does it help them to decide to buy or not? If you can answer positively, you'll be on your way to SEO success.
5. Keep it fresh and relevant
Be sure to keep to the point in your product descriptions and not to wander off topic. Revisit your product copy frequently and refresh its content. This will boost your profile on search engines and give you the best chance of getting those much-needed clicks.
Make sure you get to the top and stay there
Working with a product description agency to produce product descriptions that sell is one of the most important parts of any ecommerce strategy. Given the catastrophic impact that the spread of COVID-19 has recently had on high street stores, improving your ecommerce offering has never been more critical. It is essential to nail your product copy and make sure it's up to the standards that will get you where you want to be – at the top of the search engine rankings. Let's face it, if you're not at the top, you're effectively invisible to potential customers online.
Maybe you have the time to spare to write the high-quality and specifically targeted copy to satisfy the demands of search engine algorithms. If not, then there's never been a better time to use the services of a product description agency.
Give Siblinc a call today and find out how we can take the pain out of product descriptions and boost your position in those crucial Google results.