Outsourcing product descriptions: five reasons why it's worth investing
Once you've got your product description process ticking along, you can sit back and relax. Or can you? In our extensive experience, there's a whole host of reasons why keeping your product copy process in house leaves you open to a tonne of potential hiccups.
But, in the interests of keeping things brief, we've narrowed down the top five reasons you need to be outsourcing product descriptions.
1. "I've woken up with a bit of a tickle in my throat."
Or, worse: "I've woken up with a rampant bout of flu that is likely to knock me on my backside for the best part of a fortnight".
Staff shortages are extremely common (a client of ours recently lost a member of staff to jury duty, putting him out of service for almost a month) and, almost always, completely unpredictable. If you have a small team responsible for the day-to-day running of your product descriptions process, what would you do without one – or two – of them?
Outsourcing product descriptions means that staff shortages are no longer your problem. A good service level agreement with your agency will make sure of that.
2. "Steve in IT has a GCSE in English, he can do them."
Just as you wouldn't pass over your tax planning to Melanie in sales because she knows all her times tables, your product copy shouldn't be dashed off by someone with a rusty grip on the technicalities. From whip-smart grammatical knowhow to perfect spelling, tone of voice agility to extensive sales experience, your product descriptions need to be written by the right people. After all, our survey says that a single mistake in a product description would make 97% of online shoppers reconsider their purchase. Outsourcing product descriptions means that you can hand over quality control to someone else.
And anyway, hasn't Steve in IT got other things to do?
3. "Sales are through the roof! We need to expand the collection, quick!"
Consider our friends at Boohoo.com. They started out with three staff in a Manchester warehouse hawking rag-trade apparel at affordable prices. Now they're adding a minimum of 100 products to their site every single day and they sell 50 dresses a minute across their whole group. Modern business has the capacity to expand suddenly and at a dramatic rate.
Outsourcing product descriptions means that scalability is a given. And if you work with the same supplier from day one, your chances of achieving that sudden and dramatic success will be that bit higher.
Just as you wouldn't pass over your tax planning to Melanie in sales because she knows all her times tables, your product copy shouldn't be dashed off by someone with a rusty grip on the technicalities.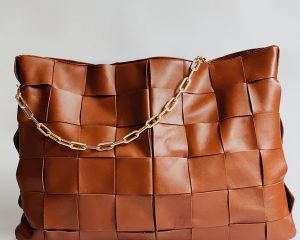 4. "We need more people but the office is at capacity."
We love a bit of success. But it's the very definition of a chicken and egg situation. If your office (or dedicated ecommerce section) is at human capacity but you need more staff, you can either try to cram them in somewhere, start looking for new premises, try to build a reliable team of freelancers… or you can outsource the whole lot. Modern companies don't always have the physical room for all the departments they need in order to get to the next level.
But luckily, teams like ours are on hand to lift these operations directly out of house and nuture them in specialised environments.
5. "Where's the copy for our new stock? We needed it an hour ago."
The path of the average office-based job never runs smoothly. No matter what your specific area is, chances are you're getting a whole host of other jobs heaped upon your shoulders. Just because you're there. So, with the best will in the world, deadlines are going to get missed, things will fall through the cracks and you'll start to feel like you're hamster-wheeling your way through every working day.
By outsourcing product descriptions, you're investing in maximum efficiency and guaranteed turnarounds. You're removing an awful lot of stress from your own shoulders and placing responsibility with people who are there specifically to make your life easier, help you sell more products and get things running like clockwork.
There are very few in-house processes that can't be improved by outsourcing. Give it a try and watch how your day-to-day operations start to run far more smoothly.
Plus we wouldn't mind betting you'll start sleeping a little better at night.